Websites:
FIRST IMPRESSIONS ARE CRITICAL!
Just a few years ago the voice at the end of the phone or the person at the reception desk was the first impression a business made on a potential customer.  These days, the way your company comes across on your website will often be the first impression people will have of your company.  If your website looks unprofessional or incomplete, what do you think people will think about your products, your services, and your level of customer service?
Your website should:
Look professional
Be easy to navigate
Accurately showcase your business
Make potential customers WANT to do business with you
Encourage potential customers to take the next step and CONTACT you
NEVER direct a potential customer AWAY from your site (for example, many websites are set up so that customers click for directions – and are taken to another site – like Mapquest or Google maps – this is unnecessary and can COST YOU BUSINESS)
WHAT IMAGE DOES YOUR WEBSITE PORTRAY?
NO WEBSITE YET?  THAT SENDS A MESSAGE AS WELL!
WE CAN HELP DESIGN OR REDESIGN YOUR WEBSITE!
Optimization:
If you've ever used the internet, more than likely you've used one of the many search engines out there to find what you're looking for. This is becoming more and more common among consumers all over the U.S. But, how does a business go about getting their website to appear on major search engines like Google, Yahoo, and Bing? That's where SEO comes into play.
SEO, or search engine optimization, is a service that Gemini Media Group proudly offers to our customers. With our SEO services, we promote our client's website on various platforms to establish an online presence and draw the recognition that's needed to show up on the 1st page of Google. Our services are focused on particular key terms that are agreed upon by Gemini Media Group and the client.
Believe it or not, search engine placement can be competitive, but there's nothing to worry about when you've got an all-star team like Gemini Media Group behind you. Now we won't give you the formula to our 'secret sauce', so to speak, but our clients can rest assured knowing that Gemini Media Group implements only honest and fair, white hat, SEO tactics. We know SEO, we know what works, and we know how to do it well!
Contact Gemini Media Group today to get your business on its way to first page placement across Google and more!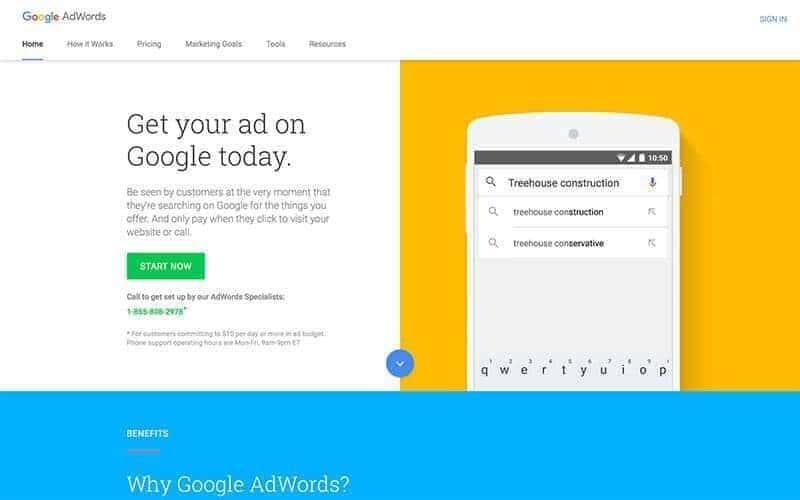 Pay Per Click:
Google, Yahoo, and Bing
A GREAT website is key, but, if no one can find that website, it doesn't do you any good!  How can you make your business easier to find on the world wide web?
In the phone book, you search through business alphabetically, but on the internet, it just doesn't work like that!  Instead, Google, and other search engines, use complicated algorithms to determine which companies appear at the top of the results you see when you do a search.  Wouldn't it be great if YOUR business was on that first page of search results on Google?
At Gemini Media Group, our search engine specialists know how to design your website so that Google puts your business towards the top of search results.  This drives internet traffic to your website – and drives new business to your company!
We offer flexible budgets, bi monthly reporting, full disclosure and no contracts….every fear is removed.  If you are currently running a search campaign, we will gladly give you a free evaluation.

Review Management Tool
The reputation of your business is key to its growth, and online reviews have become a major factor for most businesses. Statistics show that 80% of people read reviews of a business before contacting it for service. Wouldn't it be great if you could manage those reviews?
Now you can, with our Review Management Tool that allows you to generate more reviews from customers and address customer concerns quickly. Your business benefits from a large volume of recent reviews, while your ability to respond improves your chances of getting a 5-star review every time.
Negative reviews can damage your reputation irreparably. Often, a timely response from you is all it takes to turn that review around. With the Review Management Tool, it's easy to take control. You send us your customer list and we email them requesting feedback regarding their experience with your company. We collect the reviews and send concerns back to you in the form of an email – before they go public.
We take care of the details, with a fully automated that process that will not take time away from your staff's other responsibilities. Contact us today for details.